Here's how this campaign highlights the importance of tree planting – Art & Culture
To take care of the environment and reduce the negative impact of deforestation, Roh Afza came out with TVC at the time. Literally.
We feel that planting trees is one of the easiest and most sustainable ways to have a positive impact on the environment, and Rooh Afza tells us about that.
Here are some of our favorite bits from their latest campaign:
The main indicators of TVC
1. It emphasizes the importance of forests
Tree-forest is happening around us, advertising promotes ecological revival in us.
We feel that this underscores the importance of caring for the environment in a fun way to reduce the alarming heat wave that surrounds many parts of Pakistan every year.
2. This contributes to the useful cause of # PlantforPakistan
Trees create the air we breathe and filter out air pollution, so the brand's campaign #PlantforPakistan helps people join hands to make the Pakistani environment attractive and cool.
With this campaign, Rooh Afza urges us to start refining our microclimate and planting more trees and participating in outdoor activities, especially for those who care about the environment.
Small seeds were planted in the bottles of Row Aps and we saw them. Here's a look at it:
3. He uses attractive jingles and scripts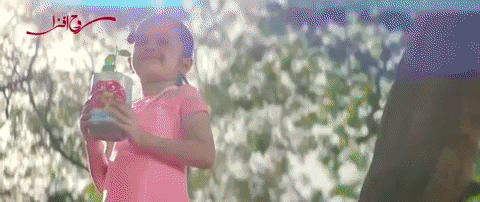 The message of the campaign is simple; The more sowing, the cooler it is.
From the attractive smile to the herbs, cold drinks and ice lollipops, we feel that visually it looks beautiful to sow the seeds to help you fight global warming.
Singer Zeb Bangash's vocals star in the role of Ganana Ali, the ad creates an attractive jingle that makes sure the kids are excited to play their roles in the case.
See the full TVC here:
Known for taking one of Pakistan's most famous drinks with interesting campaigns around the world, we feel that the brand has again started to campaign on the way to the country's development.
To connect with Rooh Afza, follow the campaign hashtags #PlantForPakistan #ShadesOfHope #BeatTheHeat on social media.
---
This content is paid for by Rooh Afza and is not associated with images or views of DAWN.com.