Qualcomm AI exchange meeting: memory is the biggest bottleneck of mobile phone AI
Today, Qualcomm held an AI exchange meeting. At the meeting, Mr. Liu Xuehui, Qualcomm Product Marketing Director and AI expert, introduced the history, strategy, status quo and development focus of Qualcomm AI to the media.
▼ Qualcomm Snapdragon AI History
In 2015, Qualcomm added AI functionality to the 820 chipset, supporting the earliest start-up from Facebook. Caffe model.
In 2016 and 2017, Google caught up with AI and launched TensorFlow. At this time, the Snapdragon 835 supported TensorFlow and Caffe, and for the first time added AI to multiple chips such as GPU and DSP.
In 2018, Qualcomm launched its current flagship The Snapdragon 845 chipset used by the owner. Snapdragon 845 is Qualcomm's third-generation mobile AI platform, with a complete asynchronous architecture AIE, and a more comprehensive improvement of AI computing capabilities.
In the two years since the rise of AI, in addition to Google and Facebook, there are many other companies and organizations that have launched their own AI models. Qualcomm is also evaluating and has supported many of them.
▼ Qualcomm AI Strategy: Convergence 5G, cloud and end cooperation
Because of the power consumption limitation of mobile phones, the mobile chipset is overloaded locally. Super-intensity computing is unrealistic. But these operations can be implemented in a large server, so there is a concept of "cloud" and "end".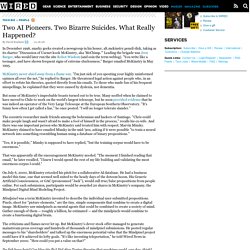 In the cloud (server) AI will use ultra-intensive machine learning through a large amount of data to train AI models for mobile phones.
then the end (phone) can put these The AI ​​model is used to eliminate the need for super-strength machine learning. But this is related to the data exchange problem between the cloud and the end, when 5G comes in handy.
Because of the high bandwidth, high stability and low latency of 5G, the cloud server and mobile phone can exchange data in real time and smoothly, which greatly improves the AI ​​performance of the mobile phone.
One more point, cloud server and mobile phone Data exchange is done in local storage for reading and writing. However, the performance and performance of mobile phone memory is not enough for data exchange with too much intensity. Therefore, memory is the biggest bottleneck of mobile phone local AI.
▼Local AI can't be completely replaced by cloud AI
Although the advantages of cloud server and mobile phone performance are just mentioned, it is based on mobile phone chipset. Local AI operations are still important.
For example, face recognition, iris recognition, and voiceprint recognition all utilize AI operations. If the data is passed to the cloud for processing at this time, the user's biosafety information is exposed to the risk. Therefore, Qualcomm believes that such AI operations should be run entirely on the mobile phone.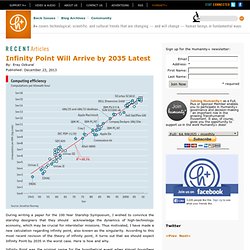 In addition to the mobile phone field, drones and Unmanned vehicles should have strong local AI capabilities. Otherwise, when a network failure occurs, the security problems caused by traffic congestion will be unimaginable.
▼Ecological creation and software optimization are extremely important
If you want to perform AI calculations on your mobile phone that can help consumers use them everyday, you can have Qualcomm The effort of the AI ​​computing environment is not enough. This is a problem that needs to be faced by the entire industry chain, which involves the creation of ecology.
Chip manufacturer (Qualcomm), mobile phone manufacturers, Participants in software companies (such as Tencent), algorithm companies, and APP developers are all part of the AI ​​ecosystem, and they cannot do without each other's cooperation and support.
In addition, powerful AI performance requires not only good chip performance, but also excellent software optimization. Optimized software can give AI an exaggerated performance boost over upgrading hardware.
▼Mobile AI urgently needs to run the standard
When watching the performance of a mobile phone, we always look at the running points of CPU, GPU or storage. . However, in the field of AI, there is still no standard in the industry that can be recognized by everyone. Because AI is an extremely large and complex field, there are many existing AI performance evaluation standards, but they are too "biased". That is to say, each standard has its own aspects, focusing on only one kind of operation. This makes many hardware with weak AI capabilities not get the high scores they deserve.
In order to solve this problem, Qualcomm decided to screen AI The most important performance metrics (which most affect daily use), and focus on them to improve AI performance. However, this is only a temporary measure. The ultimate ideal state is to have a scoring standard that can fully test the AI ​​capabilities of mobile phones, so that consumers have a comprehensive, specific and objective understanding of the strength of mobile phone AI capabilities.
▼AI's current use
At present, the tasks that require AI capabilities on mobile phones can be divided into three categories, namely visual graphics (beauty, Photo recognition), speech (speech wake, recognition, translation, voice assistant) and in vivo detection (face recognition, biometric, voiceprint, iris).
▼The future of AI: AR And fixed-point computing is the focus
These just mentioned are not completely exhausted by the performance of Qualcomm Ace Long AIE. There is currently no popular AR that is likely to be the first to completely "squeeze" the AI ​​performance of mobile platforms.
AR has many application methods Such as AR measurement, AR games and AR shopping. Among them, AR games can be multi-faceted multi-device online, which has all-round requirements for mobile phone AI capabilities.
In floating point and fixed point operations, fixed point Computing is the main battlefield for future mobile AI. The precision of fixed-point operations is high, and many of its features are very suitable for mobile platforms such as mobile phones. However, fixed-point operations also have shortcomings, which are very demanding on model design. Once the model problem is solved, fixed-point operations can take advantage of it.
▼Summary
At present, AI technology on the mobile side is still in its infancy. As one of the industry leaders, Qualcomm hopes to cooperate with the entire industry chain. , AI performance is used unreservedly to improve the daily operating experience of mobile phone users. I believe that in combination with the upcoming 5G, AI technology will take it to the next level.
Editor of this article: Zhang Zhe
Focus on the bubble network and enjoy the technology life.